Church Farm School Capital Campaign.
Transforming a school "For the Boys."
As part of their campus modernization project, Church Farm School launched their $6.5 million campaign, For the Boys – a massive undertaking which would significantly enhance and improve the preparatory school's infrastructure and experience for its second century. The broader project would bring in more academic spaces, a music and arts building, accessibility improvements and a number of facility upgrades which would better accommodate the nearly 300 students and faculty. The modernization project, developed for nearly a decade, would be one of the largest changes to Church Farm School's landscape in their recent history.
The school reached out to me (an alumnus) to design their campaign newsletters, which would provide progress updates and profiles of spaces and benefactors over three issues. In order to best showcase the construction and the future of the school, the newsletter was designed like a magazine, utilizing high-resolution photography and renders to highlight the future and transformation of the school to donors and alumni.
This project is ongoing. Please check back for updates.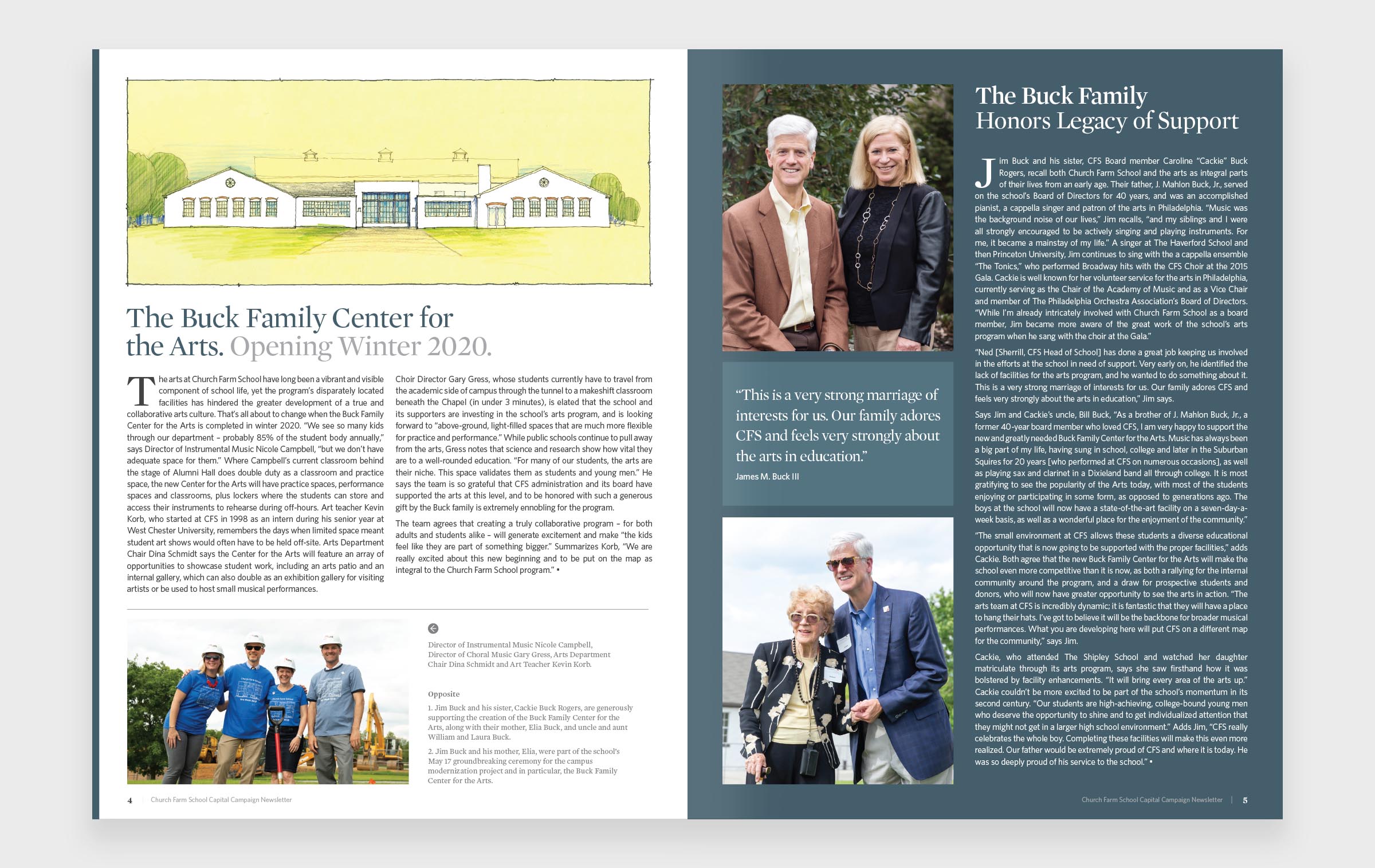 Marketing & Communications

Stefanie Claypoole

Creative Direction, Design

Edward Kim